Let's Eat France!
Details
https://www.surlatable.com/lets-eat-france/7108673.html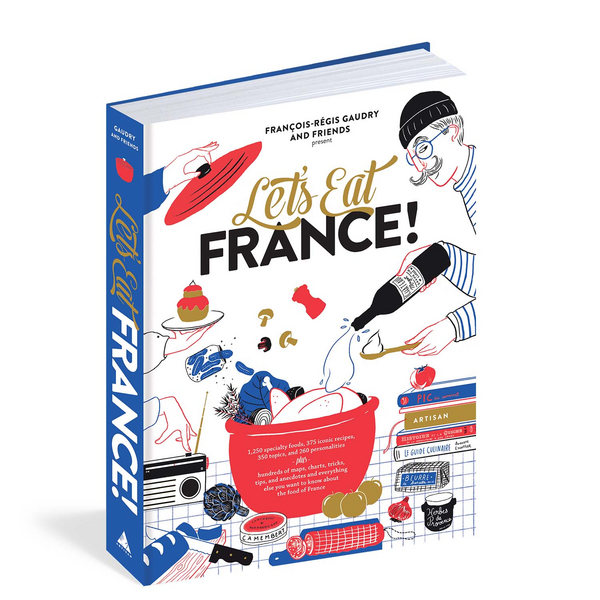 Additional Information
1,250 specialty foods, 375 iconic recipes, 350 topics, 260 personalities, plus hundreds of maps, charts, tricks, tips, and anecdotes and everything else you want to know about the food of France.

Here are classic recipes, including how to make a pot-au-feu, eight essential composed salads, pâté en croûte, blanquette de veau, choucroute and the best ratatouille. Profiles of French food icons like Colette and Curnonsky, Brillat-Savarin and Bocuse, the Troigros dynasty and Victor Hugo. A region-by-region index of each area's famed cheeses, charcuterie and recipes. Poster-size guides to the breads of France, the wines of France, the oysters of France—even the frites of France. You'll meet endive, the belle of the north; discover the croissant timeline; understand the art of tartare; find a chart of wine bottle sizes, from the tiny split to the Nebuchadnezzar (the equivalent of 20 standard bottles); and follow the family tree of French sauces.
Publisher: Artisan
Hardcover: 216 pages
Language: English
Dimensions: 10" W x 13.25" L
Read Reviews (0)
Questions & Answers
Read Reviews (0)
Questions & Answers