Baked Occasions: Desserts for Leisure Activities, Holidays and Informal Celebrations
Details
https://www.surlatable.com/bk-baked-occassions/1853449.html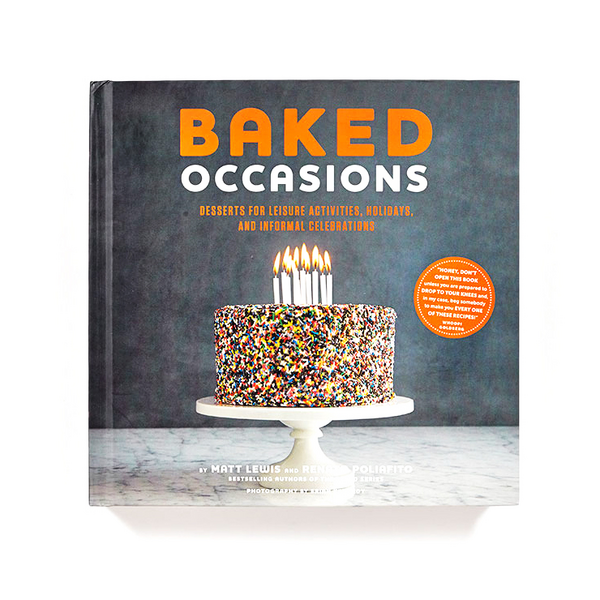 Baked Occasions: Desserts for Leisure Activities, Holidays and Informal Celebrations
Additional Information
Celebrating a year in desserts, BAKED's beloved duo Matt Lewis and Renato Poliafito offer cookies, puddings, whoopee pies, cakes, brownies and more to commemorate holidays both expected and unexpected. Rum-infused Hair of the Dog Cake for New Year's Day and Peanut Butter Sheet Cake for Texas Independence Day join Praline Ice Cream Cake for Mardi Gras, Chocolate Pop Tarts for Halloween and 12 Days of Cookies for Christmastime.

With 65 gorgeous photographs and 75 unique recipes, you'll have everything you need to create a wide range of sweet treats for quirky festivities and traditional holidays year round.


Publisher: Stewart, Tabori and Chang
Hardcover: 272 pages
Language: English
Dimensions: 9.4" x 9.2" x 1.1"
Read Reviews (1)
Questions & Answers
Read Reviews (1)
Questions & Answers