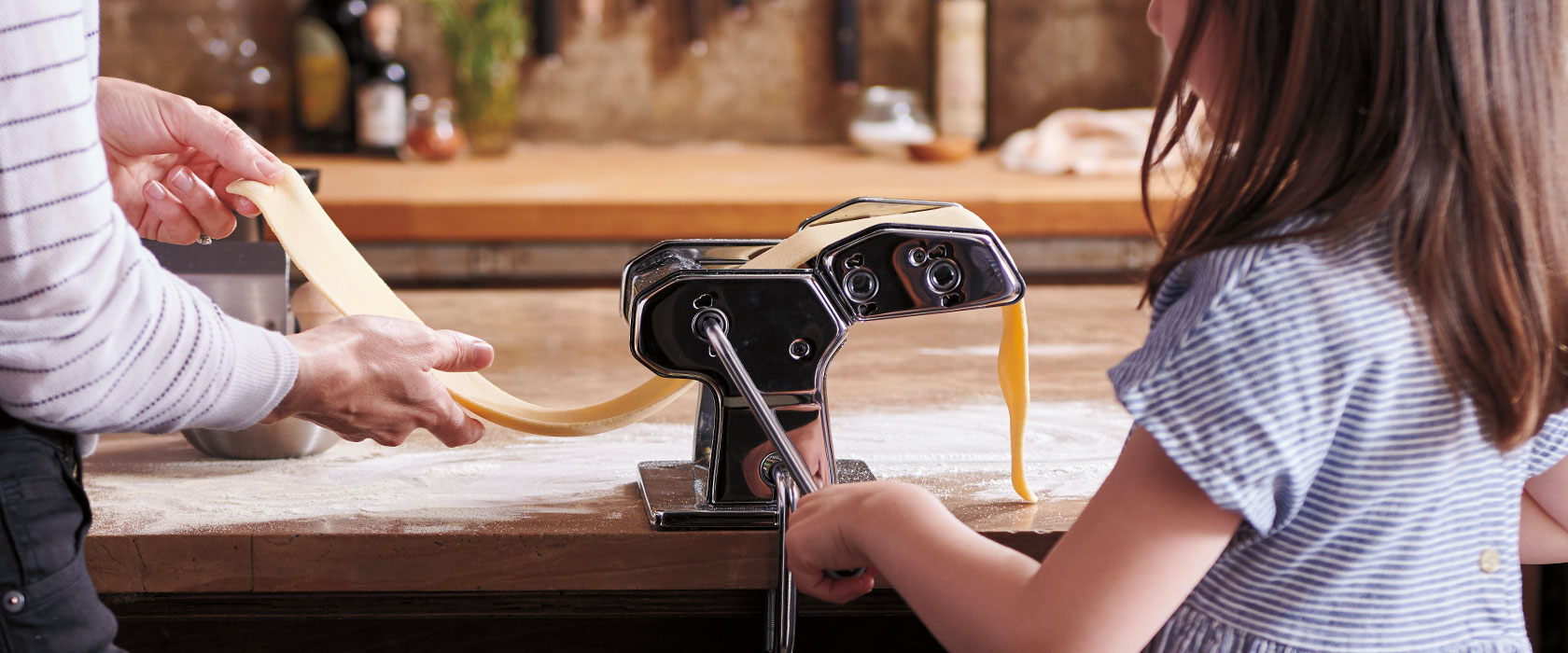 Make good food. Invite People. Do it Daily.
Making and sharing food sets a place for talking, listening, and being -- together. What comes from the kitchen is a daily act of generosity, and one worth celebrating.
History on The Table
Sur La Table has always been a second home for cooks, but what that means has changed over the decades. Here's a look back at where we've been—and where we're going.
The first Sur La Table opens its doors in the historic Pike Place Market and takes the West Coast by storm—with a little help from Cuisinart.
From a roomier storefront to our first mail-order catalog, the 80s saw us take our love of cooking to a wider stage.
A big decade for Seattle exports: grunge music was everywhere, and Sur La Table opened stores around the country, started offering cooking classes, and launched our first website.
From our 25th store in 2002 to our 50th just three years later, the early 2000s saw Sur La Table grow to become a household name.
We hit another milestone with our 100th store in 2012 and would go on to add thirty more in the next nine years, giving most cooks in the country a store—and cooking classes—within driving distance.
The Future
What does the future hold? Only one thing is certain—we can't wait to make more delicious memories together. Make More. Gather Often.
What's your make more?
MEMORIES
PIE
LEFTOVERS
DISCOVERIES
PANCAKES
TIME TOGETHER
MACARONS
HAPPINESS
FAMILY RECIPES
MESSES
REASONS TO GATHER
#makemore
Join our Team
The only missing ingredient is you!
Careers at Sur La Table