SCANPAN
As the biggest seller of Scanpan in the U.S., we're proud to offer the best selection of this exceptional nonstick cookware made in Denmark.
Scanpan ES5
Offering simple styling while packed with features, the ES5 nonstick cookware line fits any budget.
Shop now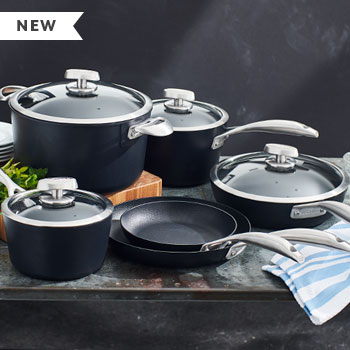 Scanpan Pro S+
Featuring Scanpan's almost indestructible, premium nonstick surface, Pro S+ delivers superior cooking performance at a superb value.
Shop now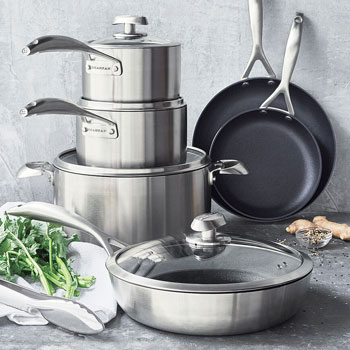 Scanpan CS+
With a stunning clad-aluminum exterior, CS+ is our highest performance collection, standing up to daily use in our cooking classes and delivering the best sear we've seen from nonstick on any stovetop, including induction.
Shop now