Shun Kanso 4-Piece BBQ Set
Details
https://www.surlatable.com/shun-kanso-bbq-set/3841996.html
Promotions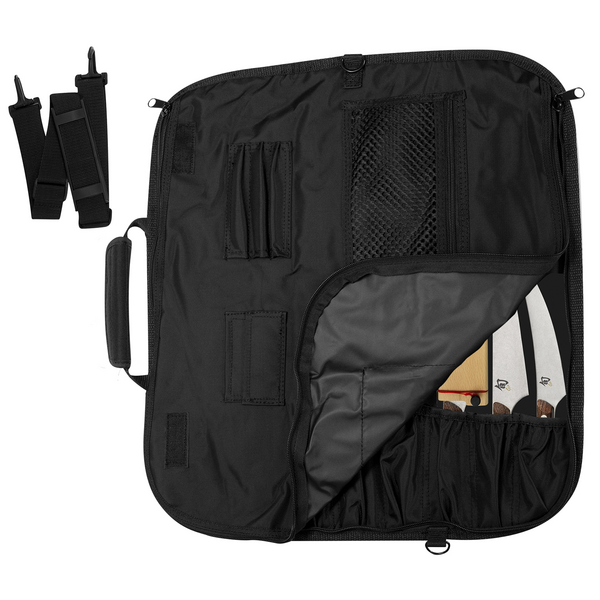 Shun Kanso 4-Piece BBQ Set
Additional Information
With three key knives for handling grill-worthy proteins—all in a handsome knife roll—this set makes it easy to take your BBQ show on the road. The curved blade of the boning/fillet knife makes quick work of separating meat from bone. The honesuki is great for everything from sectioning poultry to trimming beef. Plus, the hollow-edge slicer cleanly slices large cuts of meat, including brisket, ham, roasts and turkey.
Shun's Kanso series is based on the Zen philosophy of simplicity—removing anything that doesn't matter and keeping only the essentials. Made with Japanese, high-carbon steel, Kanso knives take a razor-sharp edge and hold it longer. Full-tang construction provides strength, balance and precision cutting control. Hand sharpened to a 16° double-beveled edge, these knives deliver perfectly smooth cuts.
Kanso's beautiful handle is made of tagayasan wood, traditionally used in Japan for making samurai sword handles. A heritage finish on the handle hides scratches, giving knives a rustic look that improves with age. Plus, the contoured handle enables a chef's grip that's comfortable for both right- and left-handed cooks. Handcrafted in Japan, these knives pair exceptional performance with timeless artistry.
Set includes:
5" honesuki
6" boning/fillet knife
12" hollow-edge slicer with beechwood sheath
Nylon knife roll
Made of Japanese AUS10A high-carbon stainless steel, razor-sharp Kanso blades hold an edge longer with less honing required
Full-tang construction ensures perfect balance and precise control
Ultra-sharp cutting edge is ground to a 16° angle on each side for clean, effortless cutting
Contoured handle made of beautiful tagayason wood provides a secure, comfortable grip
Originating in Seki City, Japan's historical center for manufacturing samurai swords, Shun knives are heirs to a seven-century tradition of superior workmanship
Manufacturer: Shun
Material: Japanese AUS10A high-carbon stainless steel, tagayasan wood (knives); beechwood (sheath); nylon (knife roll)
Dimensions and Capacity:

Honsuki: 5" blade
Boning/fillet knife: 6" blade
Hollow-edge slicer: 12" blade
Knife roll: 8 pockets

Warranty: Limited lifetime—click for warranty info
Handcrafted in Japan
5" honesuki
6" boning/fillet knife
12" hollow edge slicer with beechwood sheath
Nylon knife roll
Read Reviews (0)
Questions & Answers
Read Reviews (0)
Questions & Answers