COOKWARE, TOOLS & FOOD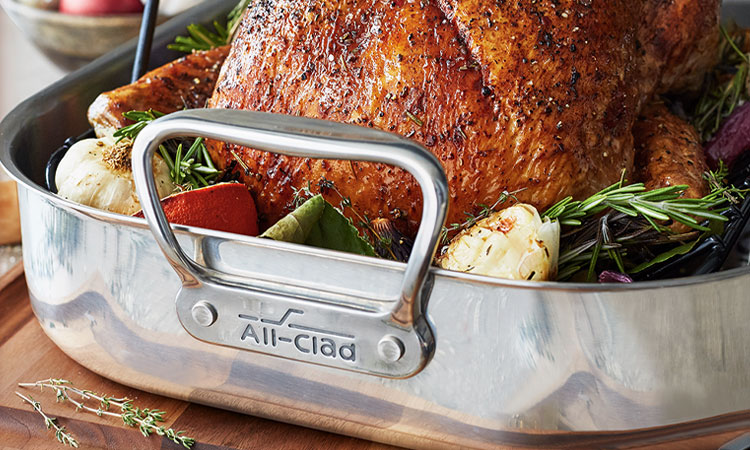 ALL-CLAD ROASTING PAN WITH RACK
Super sturdy, and I can put it directly on the stovetop to make my turkey gravy.
Shop Roasting Pans
LE CREUSET COOKWARE
You can cook the stuffing or mashed potatoes and serve it right in the pot. One less dish to wash!
Shop Le Creuset
SUR LA TABLE TOOLS

I'm a little biased, but I love how these feel in the hand—especially the wooden ones. They only get better with age!
Shop Now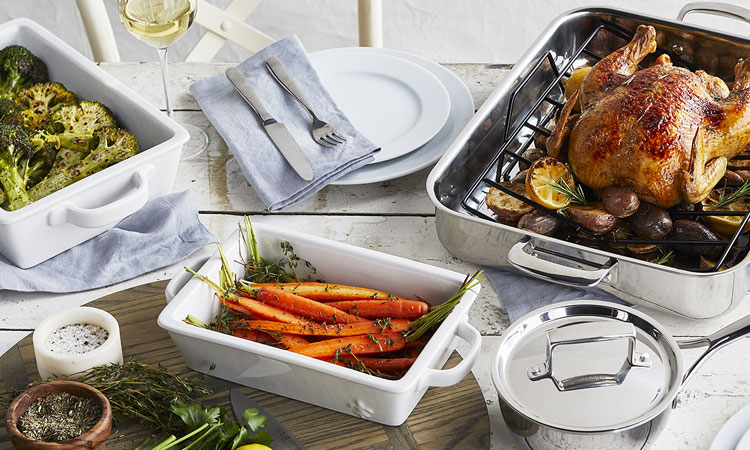 SUR LA TABLE LA MARQUE 84
This collection is just a joy to use—measurement markings, easy-pour rims, handles you can grab with oven mitts. What's not to love?
Shop Now
While brining is a great way to ensure moist, flavorful results, a dry brine works just as well.
Salt and season turkey liberally, then cover and refrigerate for at least 24 hours and up to three days.
THANKSGIVING WITH ZWILLING
Miraculous Mashed Potatoes
For the fluffiest mashed potatoes, briefly heat the boiled potatoes in a dry pan to remove
excess water, then rice or mash before mixing with butter and heated cream.
You don't need to go all-in to create a seasonal spread. One or two carefully chosen accent
pieces— like a rustic cheese board or fall-themed napkin rings—really help set the scene.
Connect with us
$15 OFF YOUR ORDER*
*Order of $75 or more. Excludes sale and clearance. New subscribers only.