The Plank Grilling Cookbook: Infuse Food with More Flavor Using Wood Planks
Details
https://www.surlatable.com/the-plank-grilling-cookbook-infuse-food-with-more-flavor-using-wood-planks/1483098.html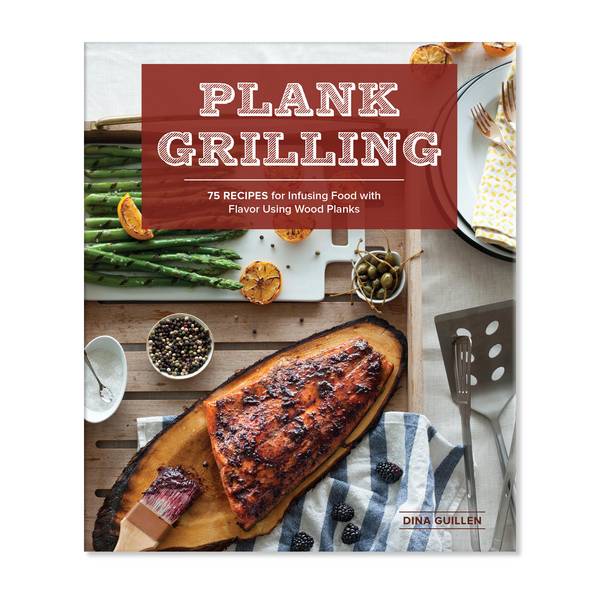 The Plank Grilling Cookbook: Infuse Food with More Flavor Using Wood Planks
Additional Information
Wood-plank grilling adds a lush, smoky flavor to foods without the labor-intensive mess of traditional barbecue pits and smokers. Though sales of planks are skyrocketing, there are few resources available that enable backyard cooks to take full advantage of this easy, exciting technique.

The Plank Grilling Cookbook answers this growing need with an extensive array of recipes and helpful advice. Among the inventive offerings are entrées such as Tuna with Hoisin-Sherry Sauce, Lemon-Herb Roast Chicken, Meatloaf with Tomato and Red Pepper Sauce, and Sizzling Lamb Fajitas; vegetables and side dishes such as Stuffed Artichokes and Corn Guacamole; and even desserts, from Peach Sorbet to Pecan and Cinnamon Stuffed Apples with Caramel Sauce.

This book helps readers choose between the different types of planks—cedar, maple, alder, hickory, cherry and oak—and also features how-to and safety tips for successful plank grilling.
Publisher: Sasquatch Books
Paperback: 176 pages
Language: English
Dimensions: 9" x 7.2"
Read Reviews (0)
Questions & Answers
Read Reviews (0)
Questions & Answers